Welcome to a site devoted to the French Impressionist Artist Berthe Morisot.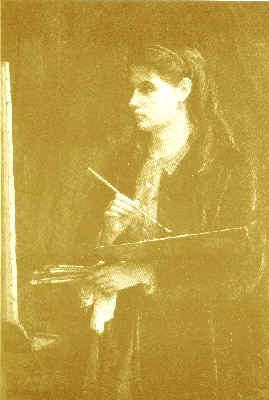 "Portrait of Berthe Morisot"
Edma Morisot, 1863, monochrome reproduction of an original colour portrait, oil on canvas, Paris, Private collection.
This site is devoted to the life and work of the French impressionist painter Berthe Morisot.
It is intended to show many examples of the work generated by this great artist throughout her lifetime.
NOTE this site has been relocated - after 10 seconds you will be relocated to the new site.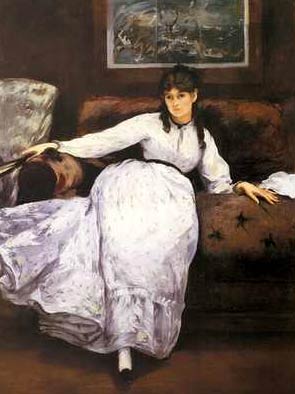 "Le Ropos" (A Portrait of Berthe Morisot)
Edouard Manet